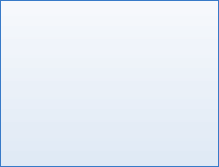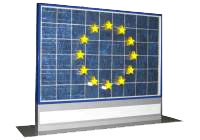 Business startup

Do you want to enter to Romanian market? Are you looking for local partner? Do you need help with founding of company and startup your business in Romania? Feel free to contact us, we can help you.

Security systems

We offer complete security solutions for photovoltaic parks and industrial object. We represent Czech producer of perimetrical security system MaximGuard.


Photovoltaic parks

We have developed more than 60 MWp of photovoltaic parks and we still have 30 MWp for sale. If you are looking for and professional prepared project, feel free to contact us.

Energy consultancy

Do you need help in energy sector? Do you have any problem which you need to solve with ANRE? Feel free to contact us and we will do our best to help you.


Welcome!

Company Future Technology Design s.r.l. was founded in 2009 and starts to offer security solutions for large industrial parks, fabrics, photovoltaic parks and professional finger print readers eKey. From 2011 we starts development of photovoltaic projects and up to end of 2013 we have developed more than 60 MWp in photovoltaic.

From 2014 we became more business oriented and starts to offer to mainly Czech companies collaborations in startup of their business in Romania. Thanks to photovoltaic projects we have strong experience with acting with local Romanian institutes as city halls, county councils, ANRE, etc. and we are able to make easier entry for them in to Romanian market. We can offer such services as and consultancy services or in some cases we can start join venture and do the business toogether.

From 2015 we became official representative of KOVOSVIT MAS - division MAS HYDRO which is one of the biggest producer of screw pumps and turbines in Europe.


Vítejte na našich stránkách!

Firma Future Technology Design s.r.l. s českým kapitálem byla založena roku 2009. V prvních letech činnosti firma nabízela kompletní služby spojené se zabezpečením průmyslových objektů, výrobních a skladovacích objektů, fotovoltaických elektráren a profesionální přístupové systémy eKey založené na otiscích prstů. Od roku 2011 se firma zabývala developmentem fotovoltaických elektráren převážně pro české investory, konkrétně změnami územních rozhodnutí, převody zemědělských pozemků na stavební parcely, získáváním stavebních povolení a získáváním všech potřebných povolení a vyjádření od státních institucí.

Od roku 2014 jsme se přeorientovali více směrem k obchodu a nabízíme služby spojené se vstupem hlavně Českých firem na Rumunský trh. Jsme připraveni poskytnout zázemí v Bukurešti, pomoci se vstupem na Rumunský trh, zajistit založení firmy v Rumunsku, pomoci při jednáních s Rumunskými partnery nebo institucemi a to vše v Českém jazyce. Disponujeme rozsáhlými kontakty a bohatými zkušenosti. Tyto služby poskytujeme jako konzultanti a v některých případech je možné založit i společnou firmu a stát se rovnocennými partnery.

Od roku 2015 zastupujeme na Rumunském trhu firmu KOVOSVIT MAS - divize MAS HYDRO, jednoho z největších výrobců šnekových čerpadel a turbín v Evropě.